Standard Features
For use in warehouses, distribution centres plus general commercial and industrial installations. Combining ultra efficient optics with excellent energy saving and long life operation plus the added benefit of minimum maintenance.
SPL-LED offers narrow beam angle for ultra-efficient lighting of warehouse aisles and a wide beam angle for open areas. Dimmable operation also available.
Ultimate LED reliability, premium brand with high power output. LED's mounted on full width metal heat-sink with thermally isolated driver.
High strength, white, aluminium sheet body with black aluminium cooling blades. Manufactured in the UK.
Applications
Warehousing
Manufacturing Plants
Retail Superstores
Distribution Centres
Sports Facilities
Shopping Centres
Ambient Temperature Guidance
-20°C to +30°C
WAREHOUSE LED Specification Guide
LED

To Order Features
(Add suffix to order code)
/M3: 3hr Integral Emergency
/WB: Wide Beam
Example order code:
SPL100/LP56/4K – 100w SPL luminaire complete with dimming driver, PIR sensor and wireless control. Colour 4k.
Note: All dimensions are in millimetres.
WAREHOUSE LED Dimensions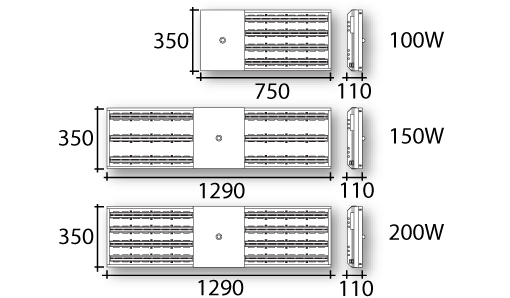 WAREHOUSE LED Datasheet
WAREHOUSE LED Photometry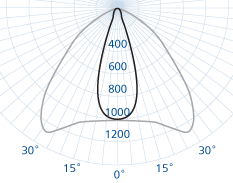 SPW LED 4XM3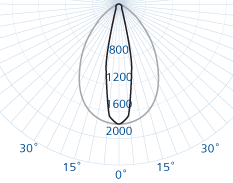 SPW LED4X